3D Skills:
High Poly and Low Poly modelling
High Def sculpting with Zbrush and Mudbox
Clean Topology and Re-topology (Maya, Zbrush)
Blendshapes, Flexshapes and Correctives
Clean and organized UV layout
High Definition Texture Painting and Poly-Painting
Discreet knowledge of Lighting&Rendering engines such as V-Ray, Arnold, Key Shot and Unreal engine
Excellent eye for shape, perspective, lights, materials, and colours
Great attention to details and passion for his projects
Very keen to learn, keep updated and a fast learner
Other Skills:
Extensive knowledge about Drawing, Sculpting and Photography
Has the ability to work well as part of a team and has ability to meet deadlines
Strong communication skills
Semi-Professional photographer and professional B&W photo printer on optical magnifier
Solid Anatomy knowledge
Software: Maya - Zbrush - Mudbox - Arnold - Vray - KeyShot - Unreal - Photoshop - After Effects - Premiere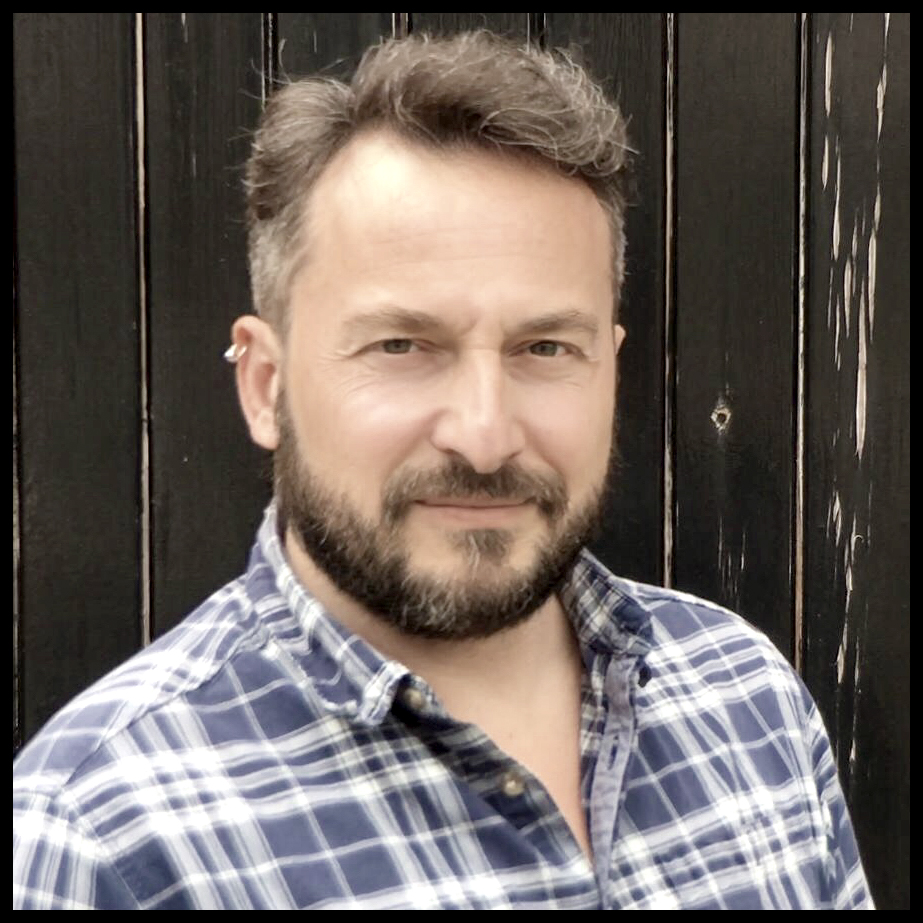 Biography
Born near Milan in 1977, Manuel Ruberto at an early age realized to have a passion and flair for the arts.
He started his studies at the local art school and soon found his best talent to be the ability to capture, through their gaze, the essence of his subjects.
Fascinated by the way in which the light would expose his models, he then started studying photography. Ruberto spent long ours at his basement (converted into a studio) in complete darkness with his camera's shutter open and a torch in his hand; that torch was his light-brush. Those same beams of light he was stroking his subjects with, in order to capture their shapes on films, made him ponder on how the soft curves of a human body are always there, even when there is no light to expose them. He contemplated the mere essence of shapes. Those blind figures, forms in an otherwise empty space, set him on an inevitable course... the five-year-marathon towards his degree in Sculpture at the Fine Arts Academy was bound to begin.
As he gradually assimilated the quintessence of sculpture, the intrinsically static nature of shapes (characteristic that makes sculptures as strong as they are eternal), was now beginning to become a limit for the creative process. He couldn't translate the flow of a river nor could he capture the power of a falling object hitting the ground and shattering into pieces. He needed another yet fundamental element to permeate his art, the dimension of time.
There actually was a way to combine everything he learned into a single tool... such tool is Maya.
3D software don't need space, light or time and yet they embed all these elements into a virtual universe within which we are totally free of creating, unbound by the limits of our physical world.
He is now a senior Maya generalist freelancing around London and on the verge of giving a twist to his carrier by reinforcing his skills in digital sculpture and character modeling.